Art Music Lit Space
This Land
A socially distant, emotionally present, Residence in Place project by
Sydney Acosta
Essay by Faith J. McKinnie
Since the 19th century, the American landscape tradition has been expressive of this vast and permanent space of place and time. It is a site of discovery, exploration, settlement, and freedom. Exploring the history of American landscape painting in relation to her own memories within the American justice system, Sydney Acosta uses her interior and exterior landscapes as sites of recollection and regeneration. The sites presented in this exhibition are from personal moments between people and objects. Acosta intends for these moments to live on, in This Land.
The Money Trees, aptly titled $500000 (white brown and green), $50000 (green and silver), $500000 (tree in blue), and $50000 (purple tree), are symbols of protection. Closely cropped and reclaimed to a space of abundance on the canvas. The abundance from the money trees is aspirational as individual and generational wealth remains unattainable for many Americans. Acosta's fast and expressive touches of oil paint on canvas substantiate the memory of her brother's insurmountable bail amount, $50,000. These reflections form the memory of a shared American landscape.
The Love Letter Box is a carefully drawn design for a sculpture. It is documented in Acosta's personal sketchbook along with her botanical drawings, butterfly stickers and handwritten notes. The Love Letter Box will be constructed to contain two sets of love letters shared between the artist and her brother. The first set of letters are re-writings. Acosta traverses a terrain of memories to recreate each of the letters. The daily accounts, memories, poetry, pleas and drawings shared between 2006 and 2011 were all stolen by the carceral system upon his release. The second set of letters are written in the present. The letters are sealed, stamped, and placed into the Love Letter Box surrounded by two-inch thick plexiglass creating a condition of silence and a safe space for the memories to be confined to.
Acosta's interior landscapes draw from particular memories of the familial. The act of expelling them back into the world again is her reclamation of space. Futon, Horse, and Borrachero are interior spaces of reflection, landscapes that Acosta had to locate to rebuild. As each viewer finds themself in the landscape of Acosta's work, we are reminded of an American justice system that does not represent the free pastoral scenes that Thomas Cole and the Hudson River School celebrated. That vast and everlasting land was stolen from the indigenous that occupied it and denied the enslaved people that built it. And as we publicly outcry to defund the police and end mass incarceration, we join Acosta in reimagining our memories because this American landscape was made for you and me.
Sydney Acosta (born 1987) grew up in Texas, the Yanaguana lands, studied at San Antonio College, received a BA in 2015 from California State University, Sacramento and will graduate with her MFA from the University of California, Los Angeles in June 2021. She lives and works in Los Angeles, acknowledging the Gabrielino/Tongva peoples as the traditional land caretakers of Tovaangar. Please direct requests for contact and inquiries to artmusiclitspace@gmail.com.
Faith J. McKinnie is an independent curator and writer based in Sacramento, CA. With an undergraduate degree in Art History, she is currently the exhibitions & outreach manager at Sojourner Truth African Heritage Museum and the founding director of the Black Artists Fund. She has held leadership positions at the Crocker Art Museum, Sacramento Theatre Company, and Bigger Than Us Arts.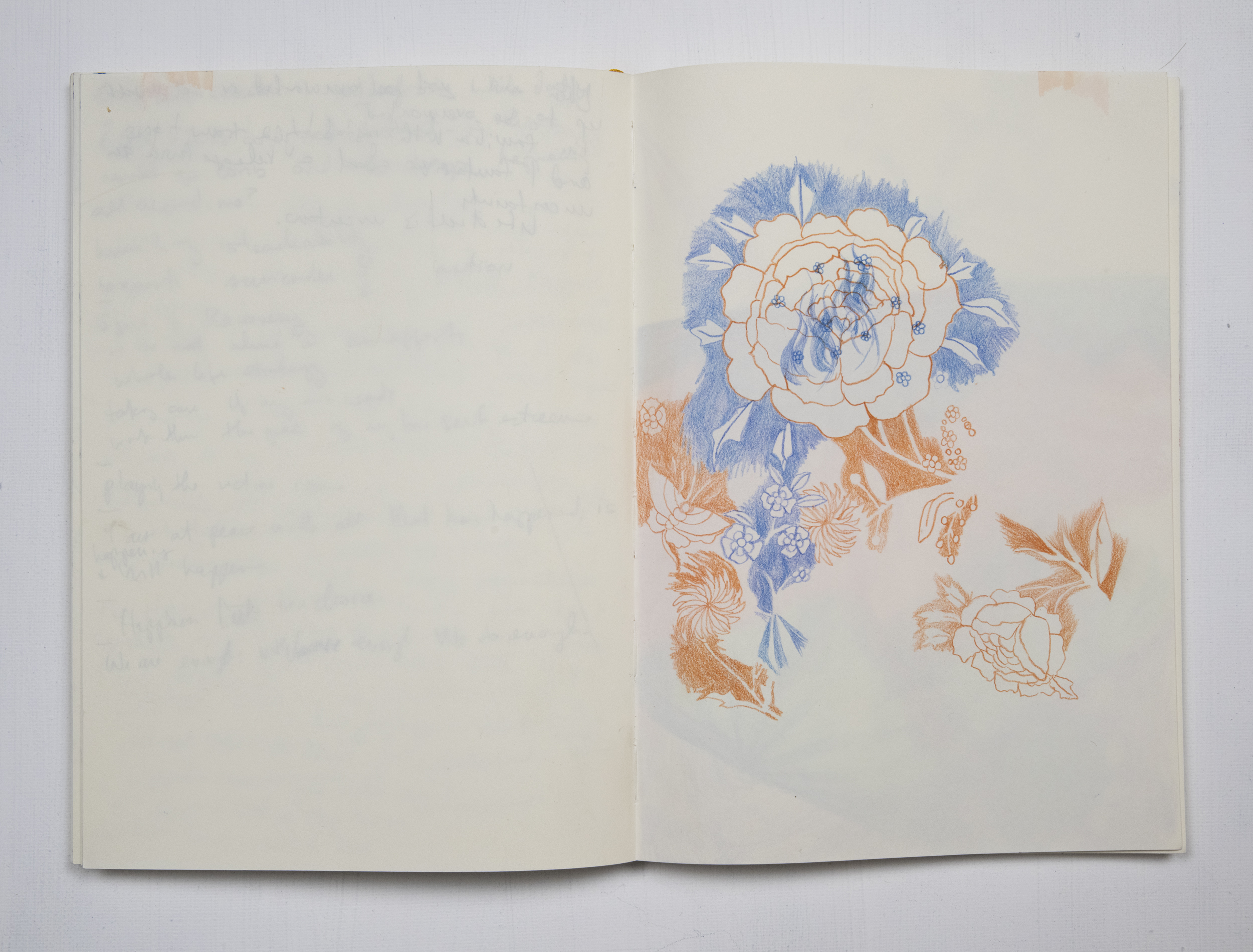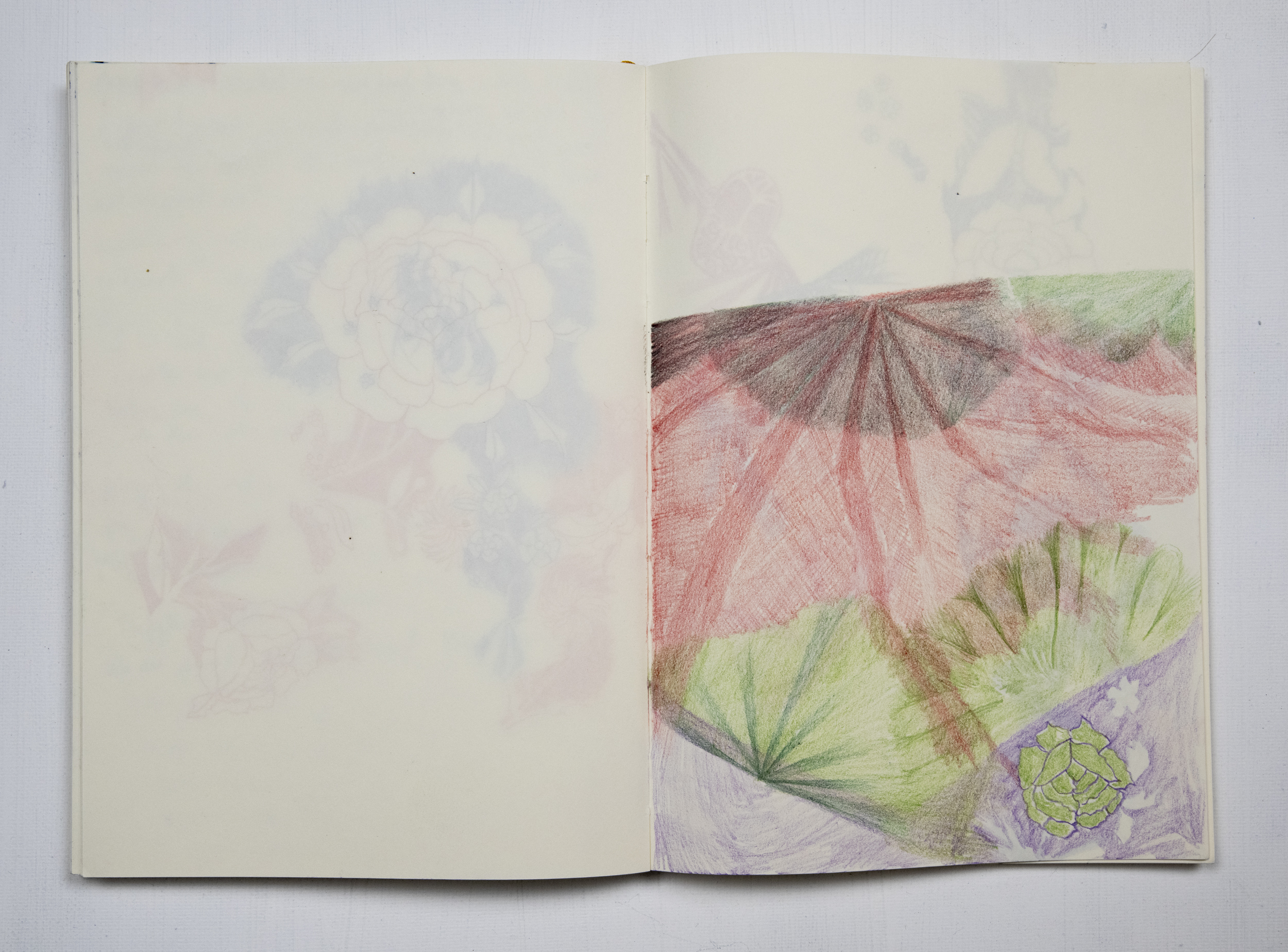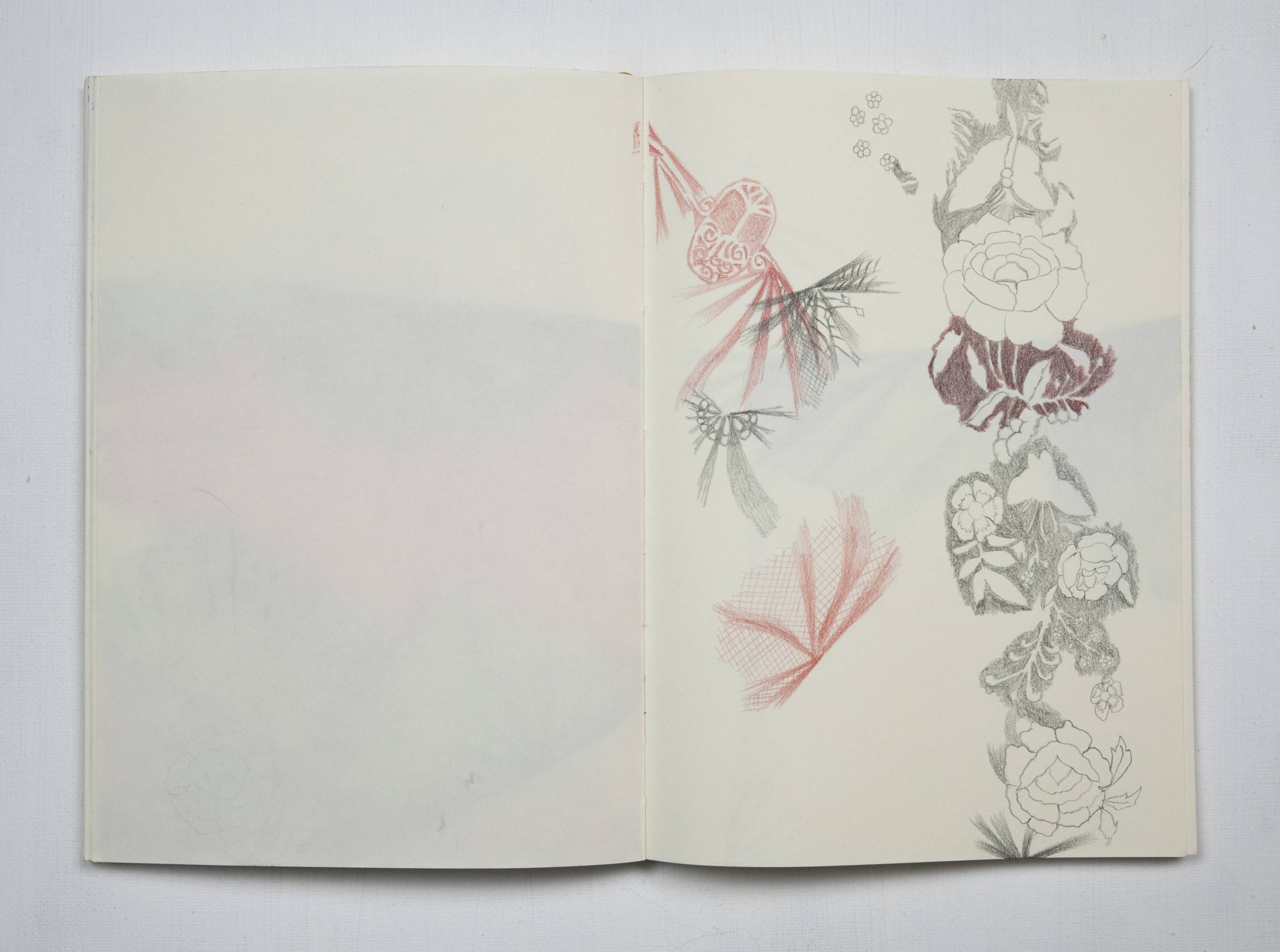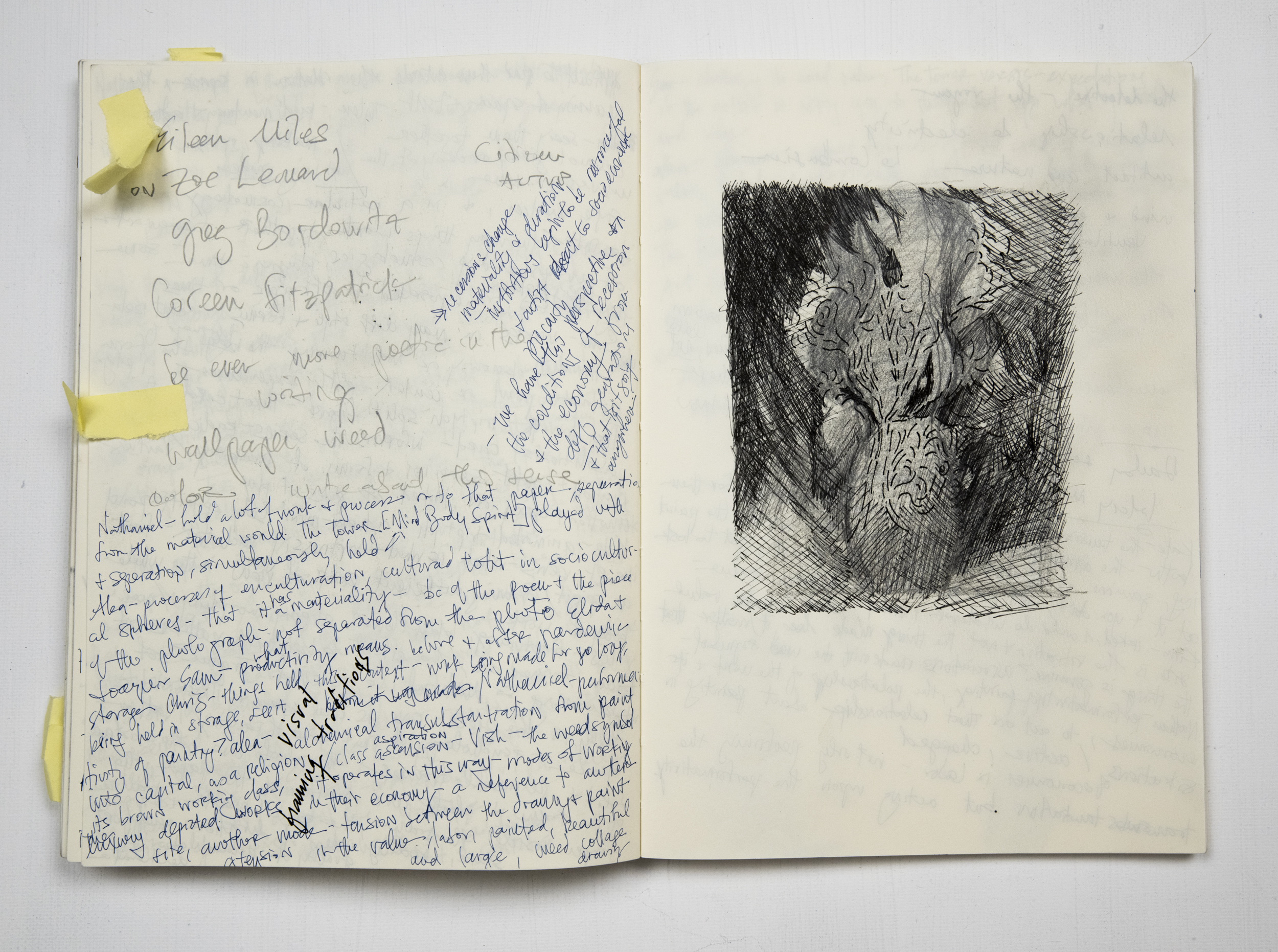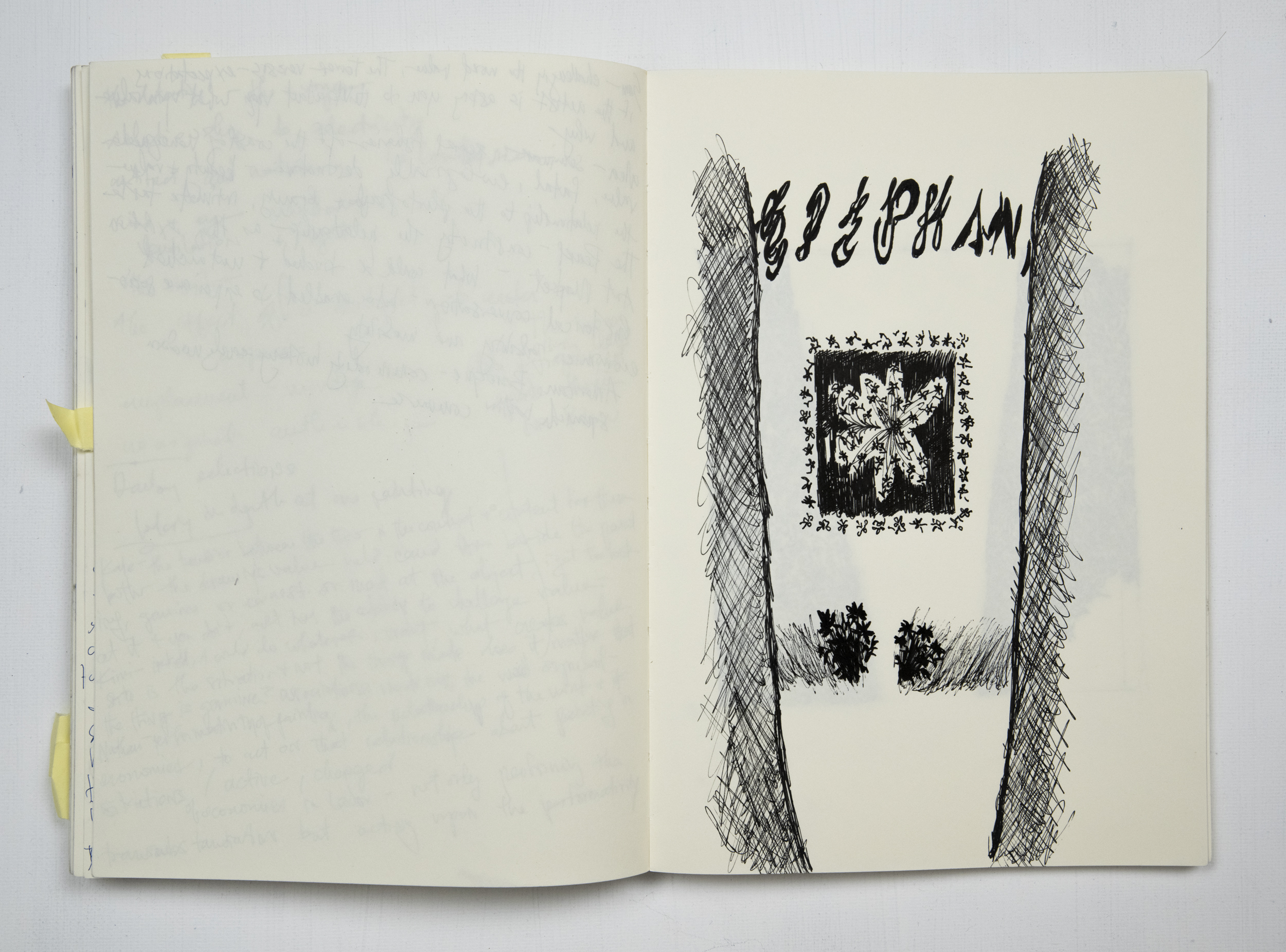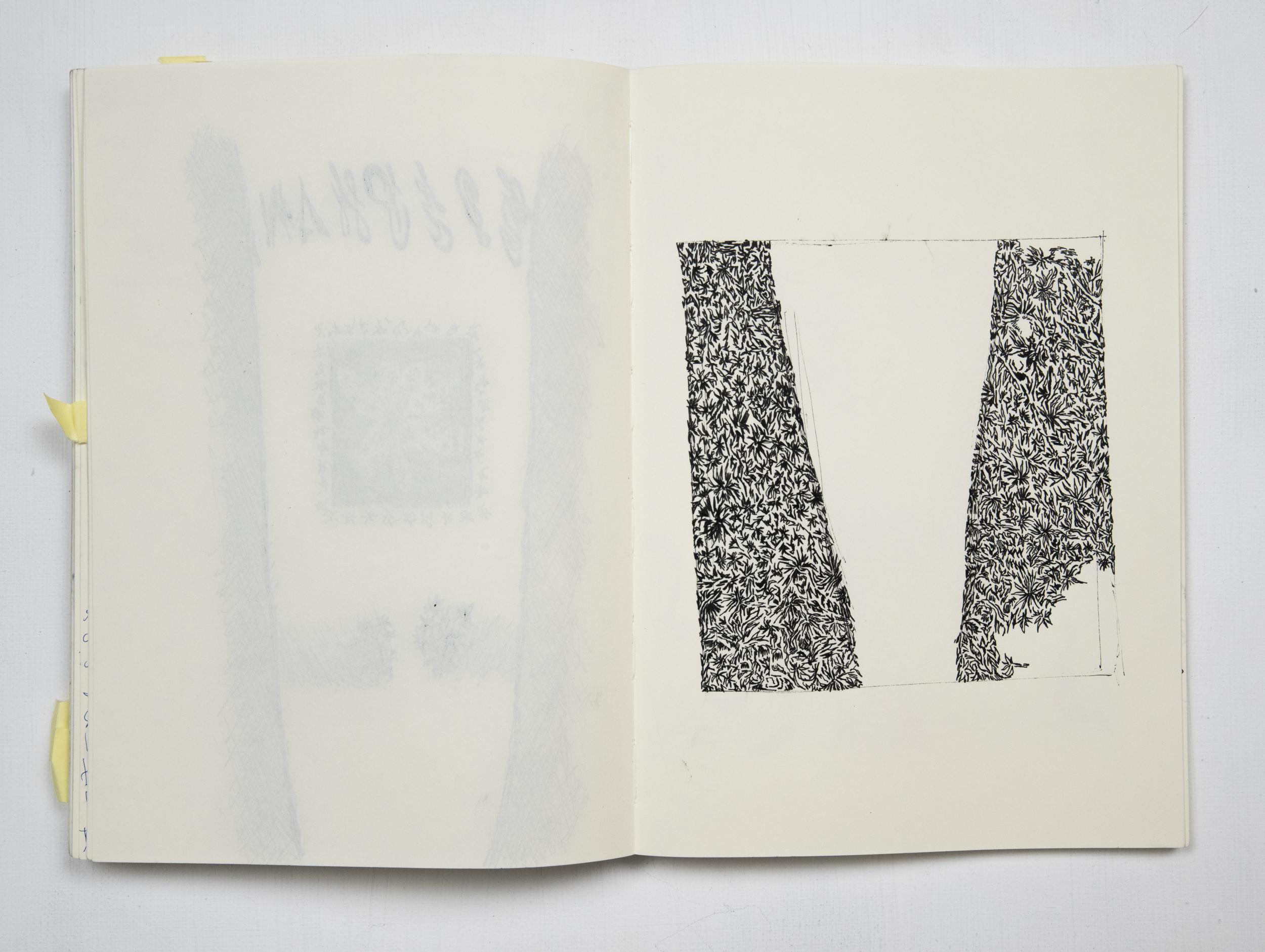 Sketchbook Drawings 1-6, pencil, ink and graphite on paper, 8 ¼ x 11 ½ inches, 2020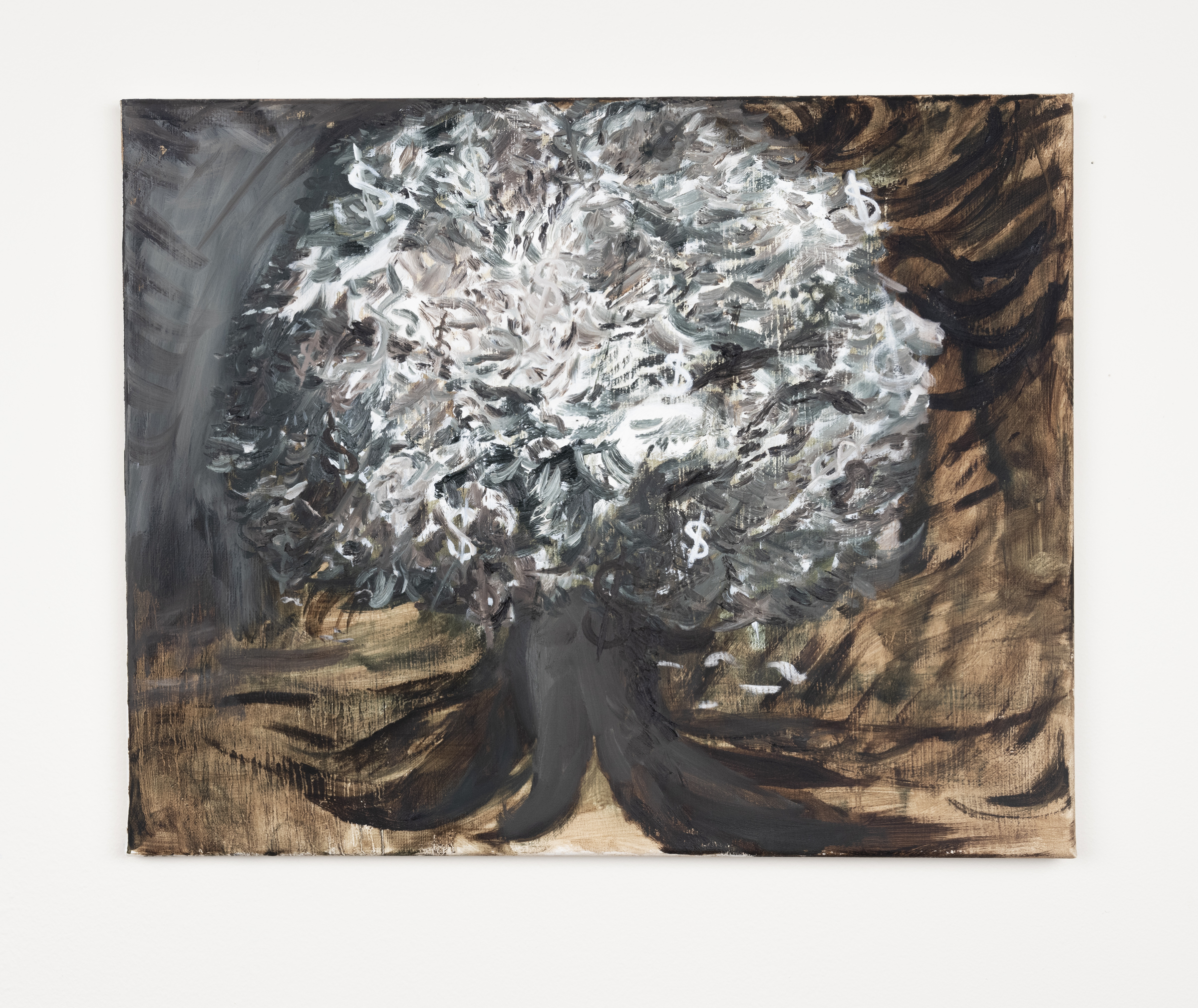 Click the Money Tree to see more from Sydney Acosta